Training fee in Germany
Here is an overview of the training fees in some vocational trainings in Germany.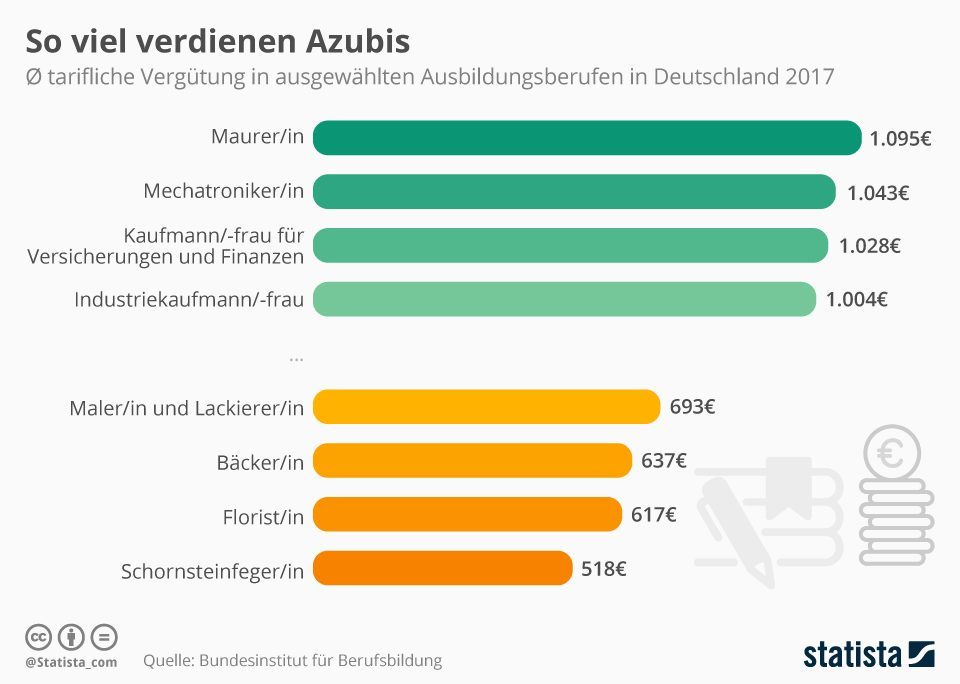 There are significant differences in the level of remuneration between the individual occupational groups. For example, bricklayers with an average of € 1,095 gross a month are among the better earners among trainees. Mechatronics are just behind with 1,043 euros.
Financially worse are painters and refinishers with 693 euros per month. With chimney sweep it is even only 518 euros.
---