Germany: shortage of skilled workers increased
The shortage of skilled workers in Germany has increased again last year. This is the result of the current labor market report 2019, presented by the German Chamber of Commerce and Industry (DIHK). Of the more than 23,000 respondents, 49 percent said they would not be able to fill vacancies in 2018 because they did not find suitable workforces.
Especially in the construction industry, 61 percent of the companies searched 2018 in vain for suitable employees. In the industry, it was more than half of the surveyed companies (53 percent), especially in technology-oriented areas such as machine tool construction were missing according to DIHK qualified applicants. The situation in retail looked a little better, where the staffing requirements in 2018 were not so great.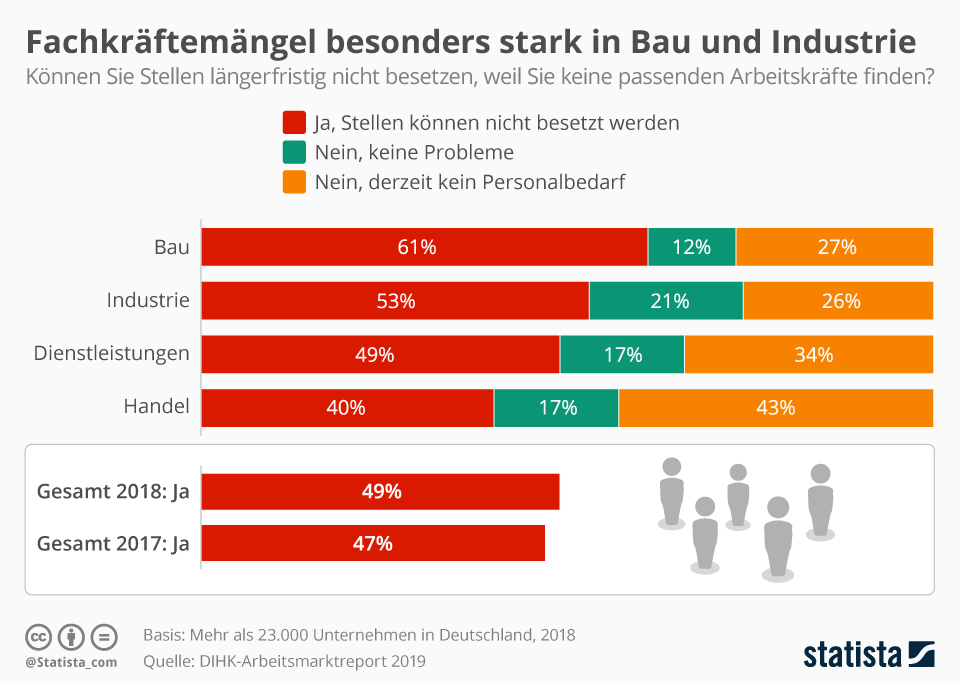 ---