Rajesh Mahtani...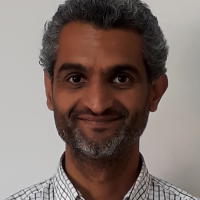 Rajesh Mahtani, Responsable de Movilidad Transnacional de Formación Profesional Dirección General de Formación Profesional Consejería de Educación y Deporte Junta de Andalucía European Project Coordinator General Directorate for Vocational Education and TrainingVicedirector, Sevilla, Spain
What do you think is the most important part of the dual vocational trainin system?
I believe the most important part of the Dual Vocational Training is the cooperation between companies and schools. It is very important that both actors of the system are well coordinated in order to allow trainees to acquire a good qualification in their working area.
What chances do you see in promoting the dual vocational training system?
I would say there are a lot of chances to promote the Dual VET system in Andalucía. In my opinion, schools, companies and Education Authorities are open to work in this direction and, hopefully, increase the employment rate, specially the youth one.
---