#oecd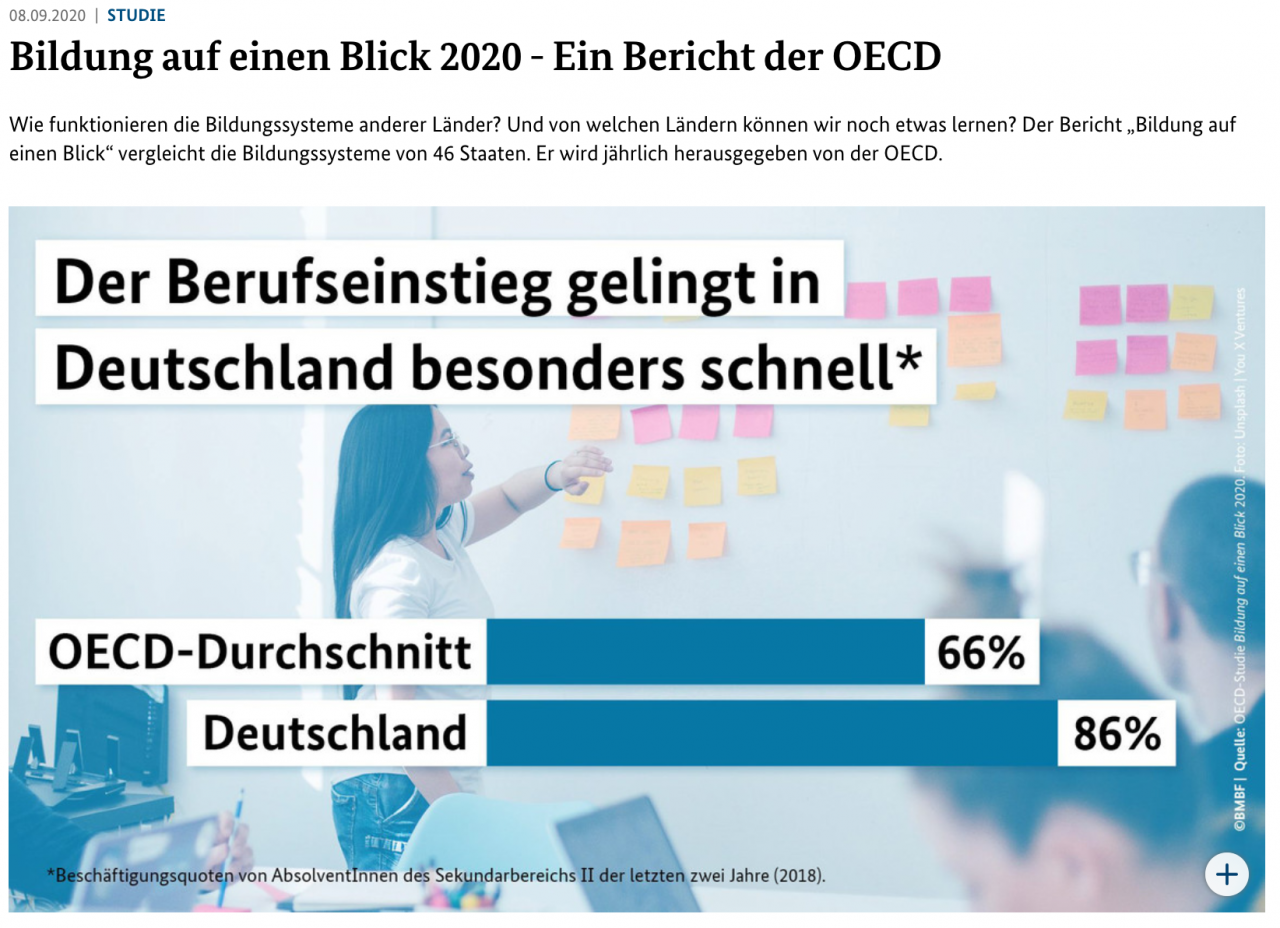 According to the OECD Career entry in Germany is very quick in comparism to the average of OECD-Countries.
This is mainly due to the fact that the dual vocational training system
has a long tradition in Germany and offers a good start into professional life. Vocational training is an important foundation for the German economy urgently needed qualified professionals. Almost half of 25 to 34 year olds (46%) has taken the path of vocational programs as an introduction to a qualified professional or Employment chosen. The OECD average is 24%. The proportion of women among the 25 to 34 year olds with a vocational qualification at this level, 49% is almost one
Parity. 77% of the professionally qualified 25 to 34 year olds have a dual education completed.
The prospects for young people with a professional qualification are in Germany as good as in almost no other OECD country. The employment rate for the 25- to 34 year olds with middle qualifications is 88% above the OECD average (82%) and on par with the employment rate for young adults with a tertiary Degree (88%) in Germany.
---