Emanuela Coppola...
Emanuela Coppola, Arch. Emanuela Coppola| Researcher, Department of Architecture, Università Federico II di Napoli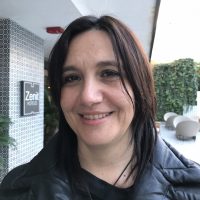 What do you think is the most important part of the dual vocational trainin system?
In Italy the training partnership between school and the working world has seen in recent years important developments by Legislative Decree 15 June 2015, n. 81 implementing of the JOBS ACT.
From the school year 2015/2016, the alternation is compulsory for students of the third year: the 400/200 hours remain a target of three years. From the 2016/2017 school year, the alternation is mandatory for students in the third and fourth years. From the current school year 2017/2018, all students of the last three years are involved: approximately 1 million and a half.
Surely it is important to focus on the practical aspects that in Italy are secondary to a theoretical training even if of a professional nature.
Unfortunately this kind of experience is not widespread in all Italian institutes et especially in the South of Italy.
A best practices in Italy are the Higher Technical Institutes, where the alternation finds its natural place, with the provision of internships in the company for a percentage not less than 30% of total hours of routes
The ITS – Superior Technical Institutes are aimed at obtaining the diploma of superior technician for the establishment of a non-university tertiary education channel. It is emphasized that they are highly professional technical training courses carried out according to the most advanced international models (the Swiss SISPI, the French IUT and the German Fachhochschule) lasting two years.
Activated since 2011, there are 93 in various Regions (excluding Trentino Alto Adige, Valle d'Aosta and Basilicata).
This is certainly the most advanced experience in Italy of school / work training and as a University we intend to monitor and analyze it in particular for the purposes of this agreement.
What chances do you see in promoting the dual vocational training system?
Above all in Italy there is a need to promote the potential of this dual training system that are little known even among young people. In Italy, the alternation between school and work imposed in the final three years of Hight Schools (both technical and not) has met the resistance of the public opinion and of the younger generations that have not understood their potential.
The University is a candidate in this project to promote the communication aimed at the dissemination of this system both among young people that political actors to make them aware of further implementing this type of experience as Germany is already doing and more recently Spain.
---